We want your kids to love church.
Kids N' Church is designed for children 3 years old through 5th grade.
We Value Fun
We bring kid-inspired fun to every service and classroom through energetic worship music, interactive games, and bright, friendly environments. Our team is made up of people who are called to share the love of Jesus with kids, and every Sunday they help bring excitement and enjoyment to your child's church experience.
We Value Safety
Your child's safety is incredibly important to us, and we are committed to a system that creates a safe environment. This means our staff and volunteers in every service and classroom have completed a background check. Our entire team is thoroughly trained and immersed in a culture of safety and cleanliness with the wellbeing of your child in mind.
We Value Learning
As a church, we are always investing in the next generation, and this starts with babies and kids. From praying over infants to sharing relevant Bible lessons, our goal is for each child to learn about the Bible and experience God's presence weekly.
In our 3-K class, children learn the Bible through age-appropriate activities like stories, crafts, and Bible action songs that reinforce Bible truths. They are also given the opportunity to build meaningful relationships with their friends and teachers in small groups.
In our 1st through 5th grade class, our services are designed to present the love of Jesus to elementary kids in a way that is exciting and makes sense to them. Every week they play games, experience dynamic worship, work on Bible memory verses, learn an interesting object lesson, and receive prayer and make friends.
God's Garden Nursery
Designed for children ages 0 through 2.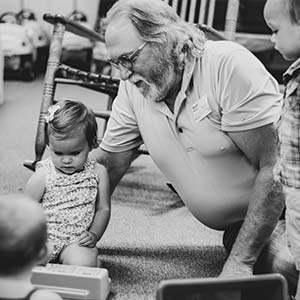 Please don't hesitate to take advantage of our nursery. Children are cared for by professionals. Sparkling clean facilities make for a safe, fun, and exciting environment. Bible story lessons, action songs and snacks are a must!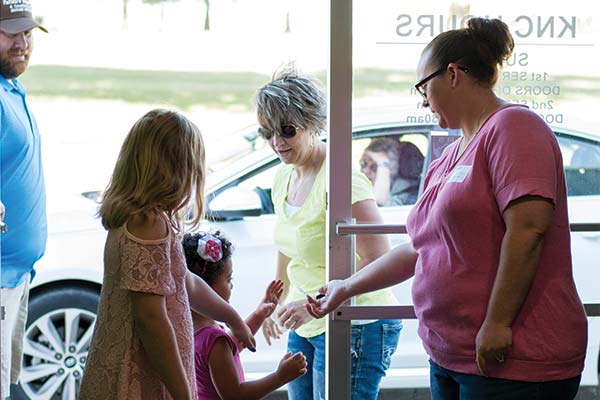 Have questions about our child check-in process?
Let us help you plan your visit!
From parking, to child check-in, to finding your seat, we will be with you every step of the way.